Message from the Dean
Dear Readers,
As Dean of the Mercator School of Management, I am particularly pleased that we can give you an up-to-date overview of the services offered by our faculty on these pages. Our faculty focuses on business administration courses that are intended to prepare graduates for the current and future job market, but can also lay the foundation for an academic career.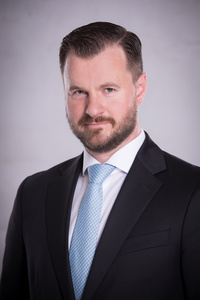 For this reason, the combination of excellent teaching and outstanding research is a guiding principle at our faculty. This is also expressed in the way the Mercator School of Management sees itself. We want to push the range of cooperations, project work and further training for our partners in business practice and thus give our students a platform for theoretically demanding but at the same time practice-oriented training. Additionally, we integrate and develop young researchers in this approach.
Our bachelor's and master's courses, in particular the thematically broad master's in Management and Economics with strong international roots, but also the more specialized master's courses in Accounting and Finance, Supply Chain Management and Logistics or Innopreneurship, represent attractive courses for future managers. We are convinced that that this in-depth scientific training in the master's degree courses, but also the first professional qualifying degree of the bachelor's degree in Business Administration, will continue to be in great demand.
A wide range of Business Administration specializations, various possible combinations with interdisciplinary subjects and a high scientific standard offer all first-year students the ideal starting position for an international career. The organizational requirements for efficient and success-oriented study programs are given by block courses with integrated examinations. In connection with a close supervisory relationship with tutors and mentors, all students can constantly check their progress and receives support from the teachers during all stages of their studies. Evaluation of teaching and high availability of digital services are just as natural for us as a wide range of guest speakers, a united appearance of all members of the MSM and of course the support of our alumni.
I hope that we have aroused your interest with our study and cooperation offers and that we can soon talk face-to-face about a future together.
Marc Eulerich
Dean of the Mercator School of Management