Bachelor of Science in Business Education
Basics

Degree
Bachelor of Science (B.Sc.) in Business Education
Accreditation
AQAS, November 24th, 2009; latest re-accreditation May 23rd, 2016
Standard period of study
6 semesters/3 years
Application and Admission

Study entry
winter semesters only
Admission requirements
General qualification for university entrance (Abitur) or specialized vocational education (more information). In addition to a sound command of the English language, applicants for Business Administration should be interested in mathematical methods and theoretical approaches to solving real world problems. Moreover, they should be partial to actively and passively working with written texts.
Admission
Local admission restrictions. Online application through the university's central admission office (European Union) or international office (non-EU citizens)
Application dead line: July 15th of the respective year
Contents

In the basic modules, students are required to study the subjects Business Administration, Economics, Statistics, Didactics, Economic Law, Business Education and Mathematics. The advanced modules in Accounting and Business Administration as well as all practical elements are also obligatory.
In the following course of their studies, students choose one out of two major business administration disciplines: Finance, Accounting, Taxation or Production, Logistics, Distribution.
Students graduate with their final Bachelor thesis.
Occupational Objectives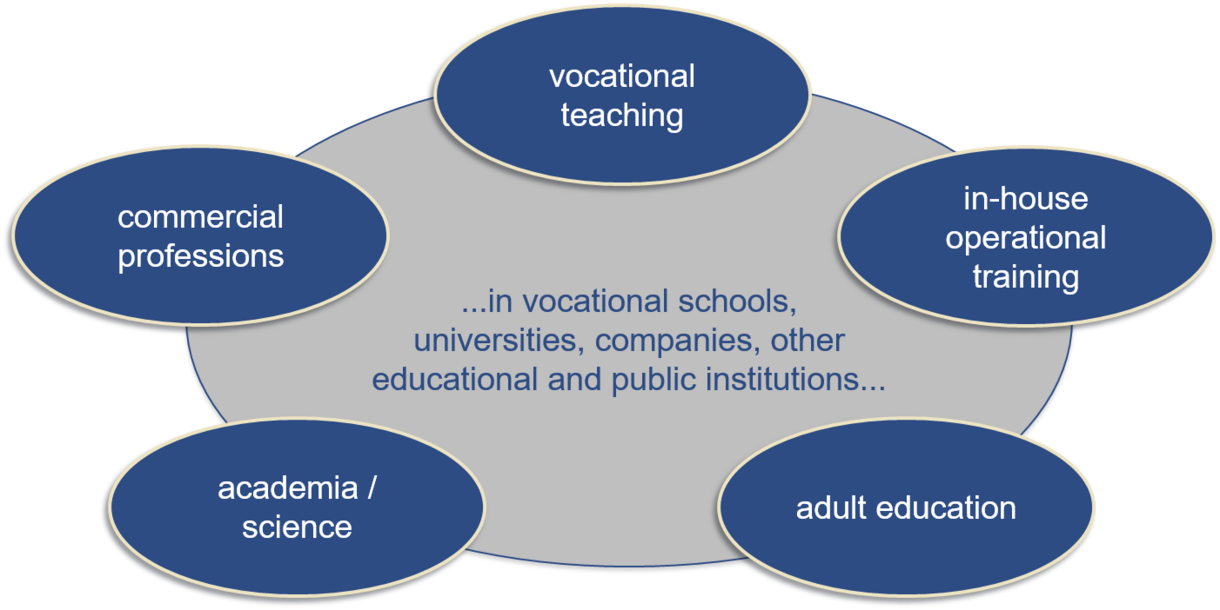 The Bachelor of Science in Business Education is primarily aimed at qualifying the students for the consecutive Master of Education in Business Education, which allows them to become teachers in vocational schools (the entry to the preparatory school traineeship requires 52 weeks of professional training altogether). Students with a degree cum laude who decide against a career as a teacher and want to further qualify in the field of Business Administration can join the respective Master of Science after their Bachelor graduation.
However, the Bachelor program also qualifies directly for a position in the "normal" business world: the program comprises modules in Didactics and Business Education which support competences needed in the planning of in-company trainings and the processes of knowledge transfer and management, e.g. in human resource planning and development. Moreover, the combination of business and education contents prepares students for a profession in the management of educational institutions. In addition, depending on the chosen subject focus, graduates regularly (and successfully) apply for all kinds of commercial jobs in various industries und thus fill positions students of Business Administration usually strive for.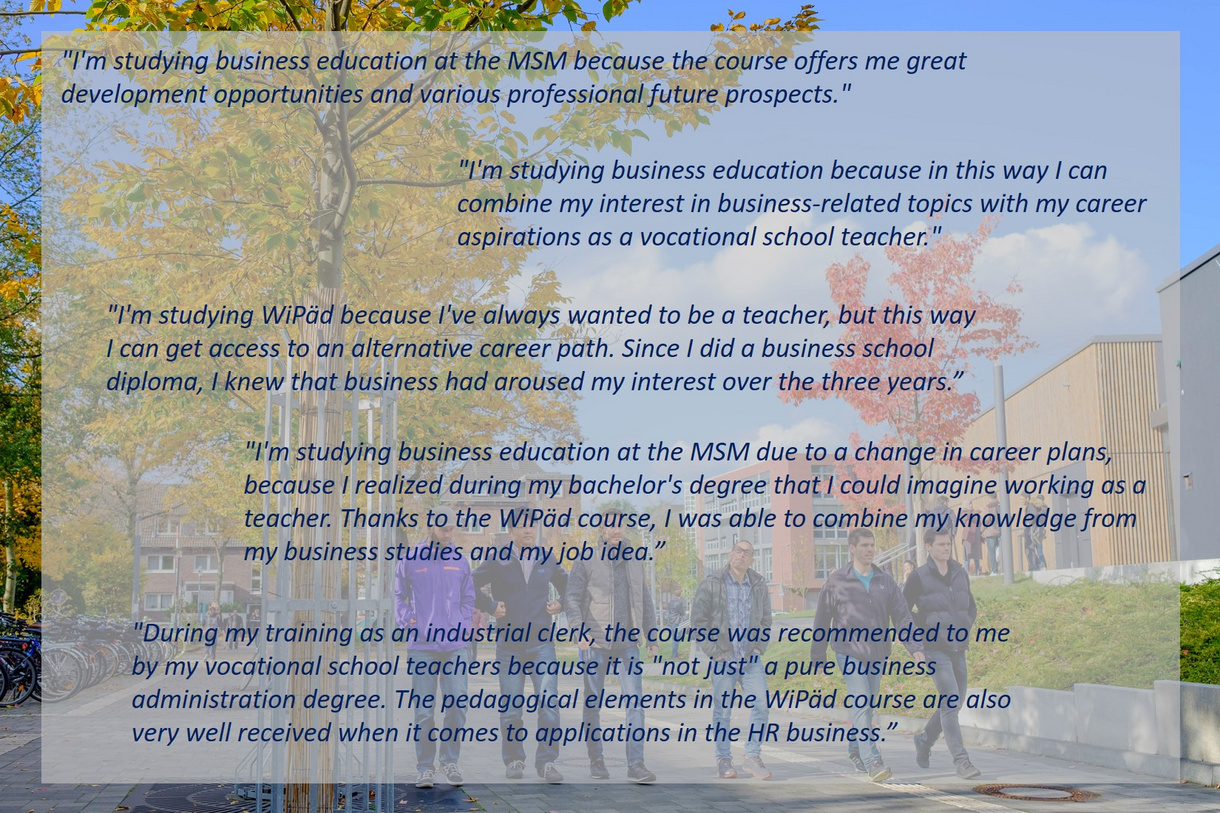 Further Information and Consultation